High speed winch
The Team Extreme high speed winch can be operated with single and double rope
Adaption of  the programming to choreographies for 1 dimensional drives. Vertical Drums Aerolusion / video mapping
Moving of artists on facades of buildings / up / and / down
Controlling of passive sleighs on tracking systems / performer / objects
2 dimensional flights in one level, V-flight, horizontal und vertical / artists / objects /stunts /
3 dimensional flights artist / musicians / VIP`s / objects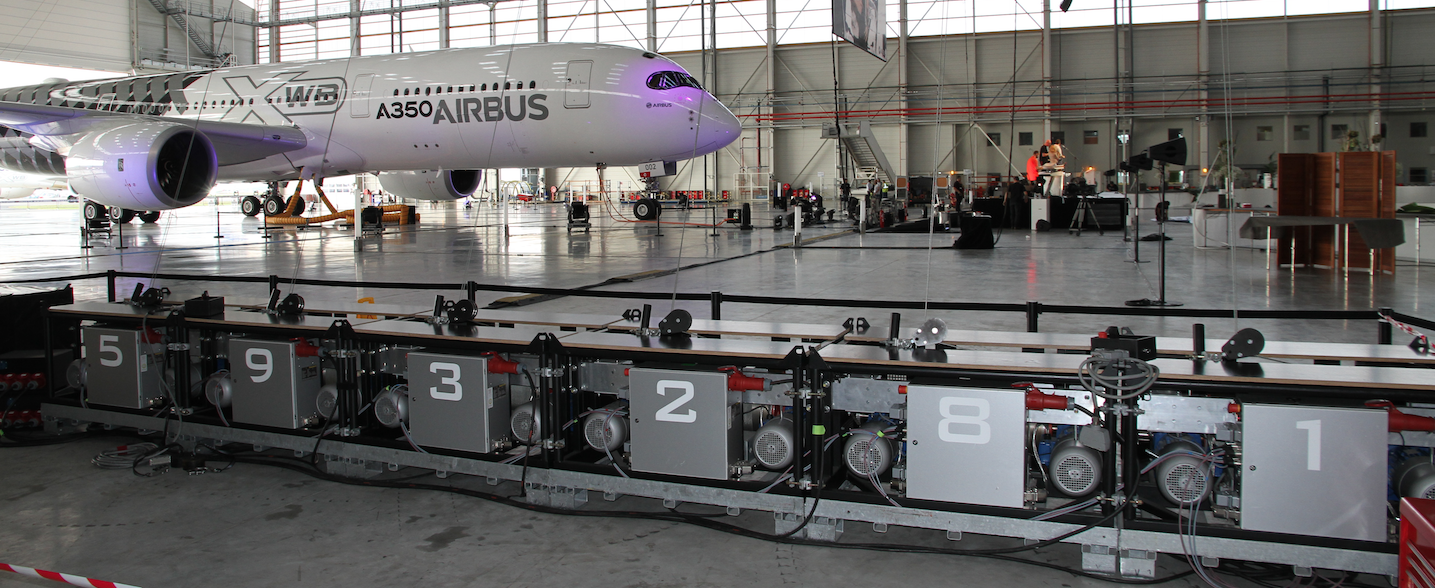 Kinetic SHOW WINCH
applicable for air shows with artists, programmed movements of loads, 2D flights and 3D performances in concert halls, stadiums and arenas
Team Extreme Performance on Air maintains its position due to creativity and stands out against the greater part of its competitors by promoting high standards.
AIRBUS, TPC – Türkie Petrolleri, MAGIRUS, VELUX Handball Champions League, 43.  and 46. National Day UAE – just to name a few of our clients – put their trust in us and benefitted greatly.
Besides the development and realization of new shows with own show technique, we offer the single technique modules as winches for vertical drives, 2D and 3D flights, tracking- and rope systems for operation and use in television shows and other productions.
Our success is based on our up-to-date and innovative technology which functions reliably even in stadiums and large arenas.
Forget about normal standards and send us your enquiry about individual concepts.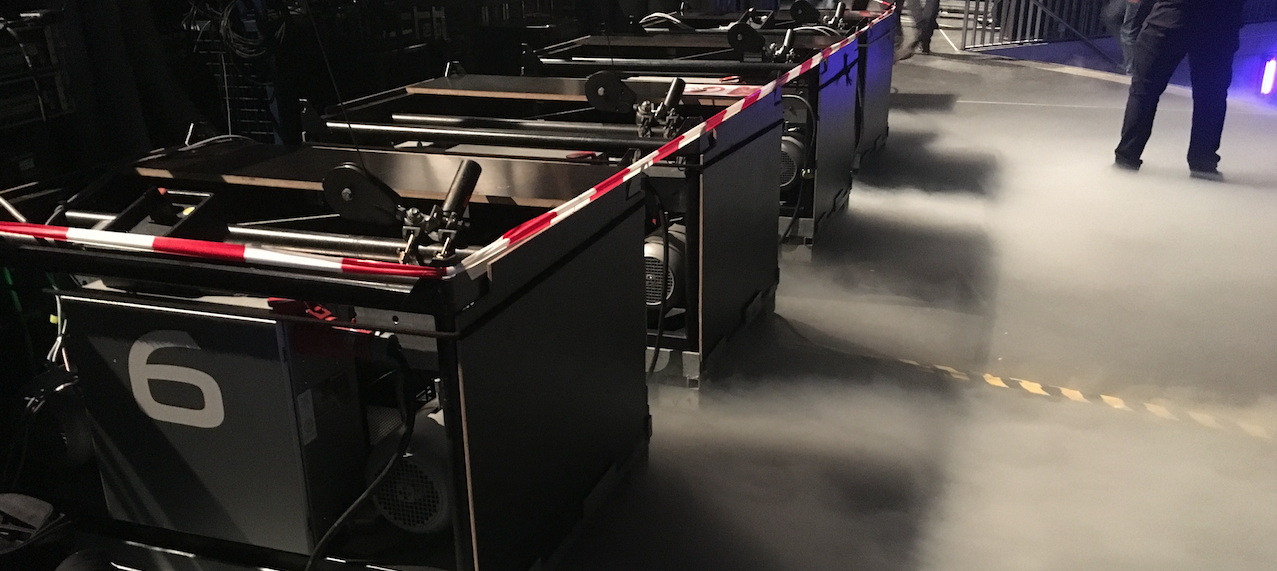 Type:  Point pulling – high speed winch
Voltage  400V AC 3P+N+PE   32A
Performance  8 KW nominal  12 KW max.
Rope speed  4m/sek. nominal   8,4m/sec. max.
Rope:   steel rope no twist 4mm or adequate 100 % Vectran ®
Lifting efficiency  150 Kg @ 4m/sec.   80 Kg @ 8m/sec.
Winding capacity   single rope 175m   double rope 2 x 85m
Weight  600 kg
Measurements winch  1350 x 1000 x 900 mm
BGVC1 tested