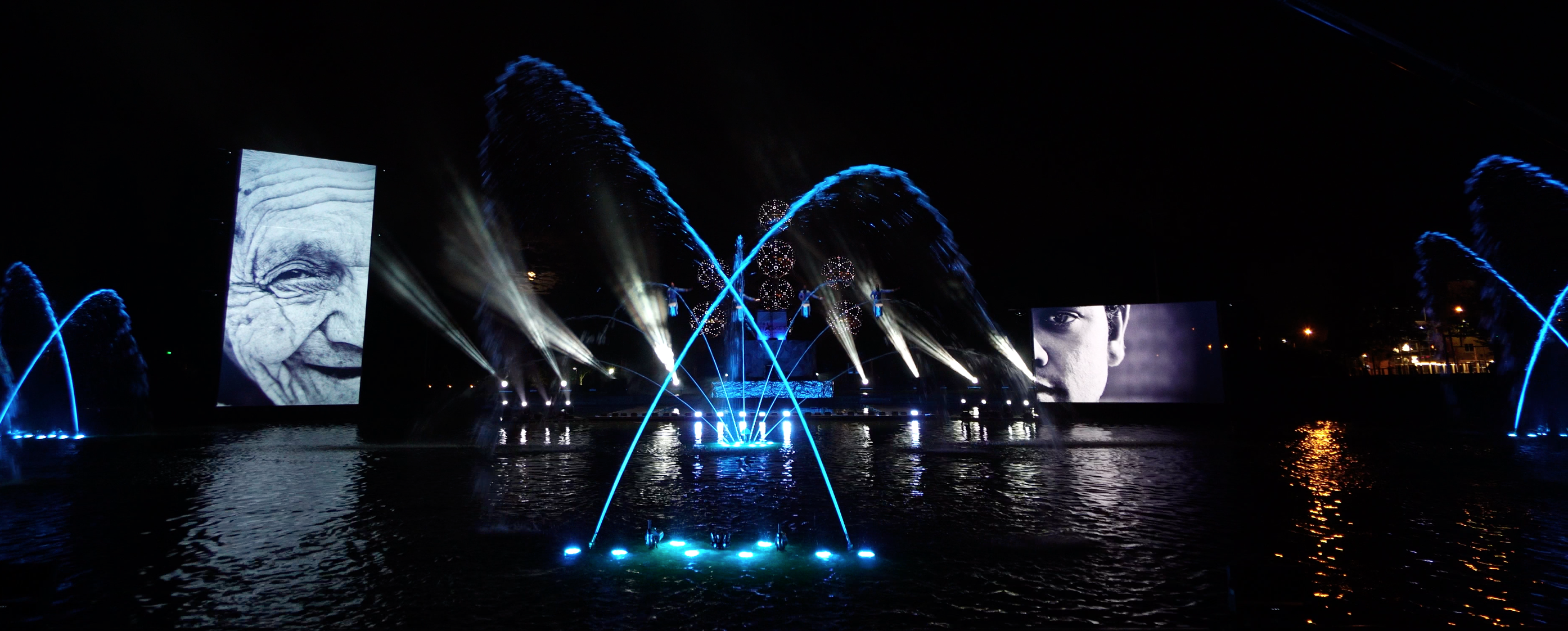 On one side the historic halls oft Brussel's fair, on the other side the famos Atomium and between a mega staging on water, earth, fire and in the air.
Besides world class high divers, wich brought with their jumps from 28 meters height goos bumps to the audience, Team Extreme had almost the sole sovereignty over the airspace.
In a one hour mega production of Luc Petit, Team Extreme could thrill amongst others 4000 guests with 2 different shows.
The excited audience have seen fluent, merging air formations  with racy speeds, in heights of up to 40 meters, which were restaged through pyro effects, lighting effects and water fountains in a unique way.
Our show, combined with high-tech, tremendous drummer sound, synchronism and a unparalleled choreography may become also an absolute highlight for your event.
Mega Show zum Jubiläum              

Wasser – 

Erde – Feuer – Luft
auf der einen Seite die historischen Messehallen von Brüssel, auf der anderen das Atomium und dazwischen eine Mega-Inszenierung auf Wasser, Bühne und Luft.
Neben den weltklasse Highdivern, die mit ihren Sprüngen aus 28m Höhe dem Publikum Gänsehaut bescherten, hatte das Team Extreme mit seiner Vertical Drum Show fast die alleinige Lufthoheit.
In einer einstündigen Megainszenierung von Luc Petit konnte unter anderem das Team Extreme mit zwei verschiedenen Shows die 4000 Gäste in Ihren Bann ziehen.
In bis zu 40 Metern Höhe und mit rasanten Geschwindigkeiten sahen die Gäste fließende, ineinander übergehende Luftformationen, die durch Licht, Pyro-Effekte und Wasserfontänen einzigartig in Szene gesetzt wurden.
Die Show kombiniert aus HighTec, gewaltigem Trommelsound, Synchronität und einer einmaligen Choreografie lässt sicher auch Ihr Event ein absolutes Highlight werden.