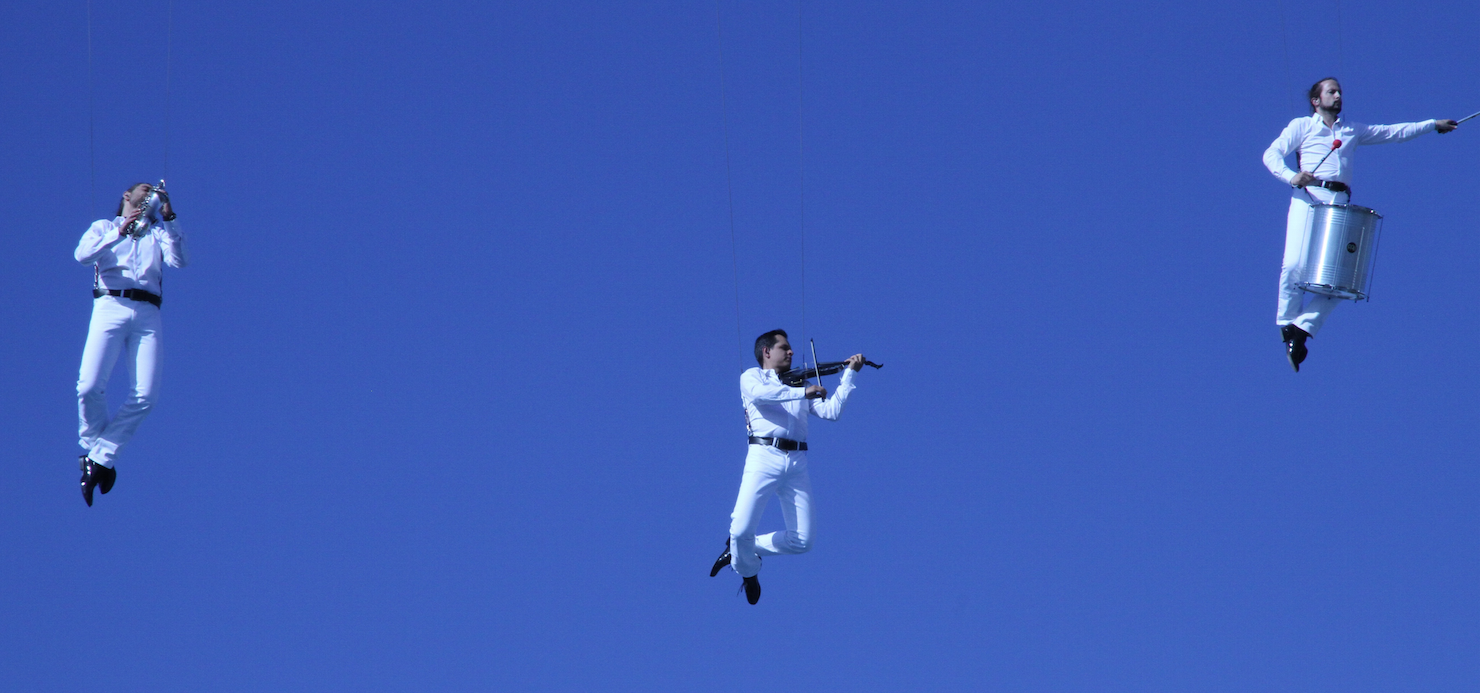 A virtuosic performance with violin, saxophone and drummers inspired the 5000 fans and more than 2 mio. TV attendances.
Exciting, awsome and emotionally with 30 kilometes per hour in 40 meters height.
At the final of the season Team Extreme presented a new variation of the AEROART show in dizzying heights.
Gladly we will create for you individual concepts and in the coming year we will present unique and unprecedented shows for your events.
Zum diesjährigen Saisonstart präsentierte der ZDF Fernsehgarten die neue Show "Vertical Orchestra" als eine Weltpremiere.
Eine virtuose Performance mit Violine, Saxophon und Trommlern begeisterte die 5000 Fans und über 2 Mio. Fernsehzuschauer.
Spannend, überwältigend und emotional bei 30 Km/h in 40 Metern Höhe.
Zum Saisonfinale zeigte Team Extreme eine neue Variante seiner Show AEROART in Schwindel erregender Höhe.
Gerne kreieren wir für Sie individuelle Konzepte und werden Ihnen im kommenden Jahr einzigartige noch nicht da gewesene Shows für Ihre Events präsentieren.